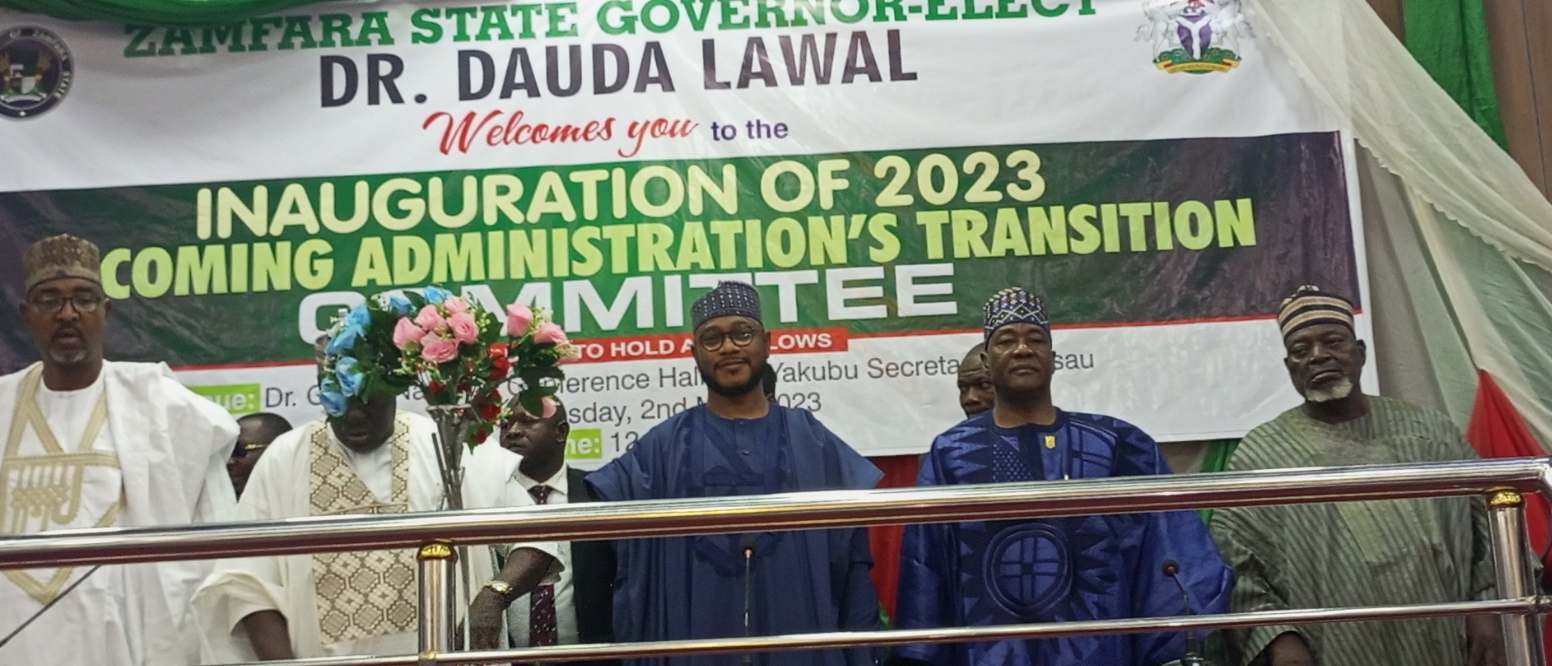 Zamfara State governor elect Dauda Lawal has inaugurated a 60 member transition committee for smooth take off of the new government come May 29, 2023.
The governor elect who charged the committee to work assiduously to analyze the data received from the outgoing government, urged the committee to have Zamfara people at the back of their mind always and ensure justification of the trust reposed in them.
He noted that the committee will work on all the ministries, Departments and parastatals of the state to get proper records and make recommendations on how to move forward, saying his government came on board to rescue Zamfara state.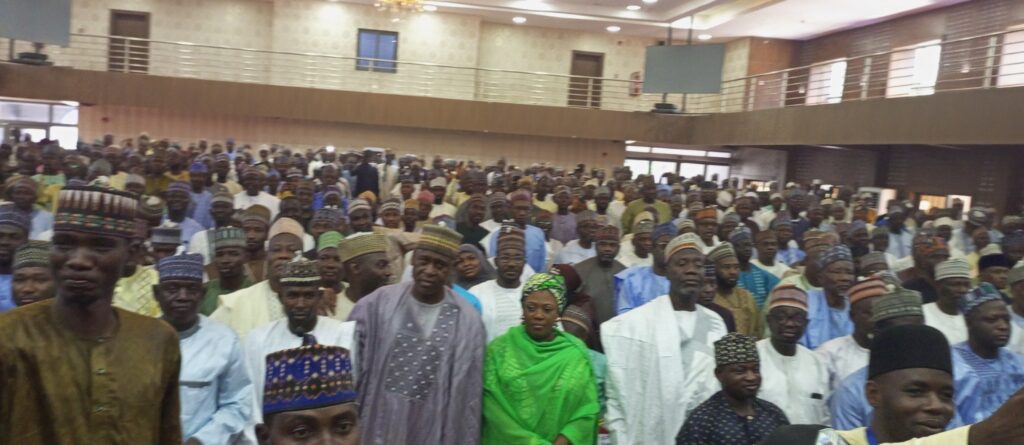 Dr Dauda who made emphasis on security of the state said his administration will work with competent people to ensure development of the state in all ramifications. Noting that the committee under the former Inspector General of Police Muhammad Dikko Abubakar was carefully selected, noting that he was optimistic that it will deliver excellently.
He appealed to the good people of the state to accord his administration all necessary support and cooperation to excel as the repairs, overhauling and other rectification process need time and patience to be achieved.
Dauda Lawal said the sub committees has a 3 week timeline to present its interim report to the main committee which will in turn scrutinize it and present the final report before inauguration of the government.
In a welcome address by the deputy governor elect Malam Mani Mudi explained that the committee members wereen and women of integrity with track records and therefore assured that their findings and recommendations will be utilized accordingly.
In his acceptance speech, the chairman of the Main committee IGP MD Abubakar (rtd) said they accepted to work in the committee with all sense of responsibility, work to get facts and make implementable recommendations to rescue the state. Saying he promised to ensure all what is for Zamfara will be traced and returned to the coffers of the state.
He therefore requested people of the state to avail the committee with vital information for smooth assignment and urged them to pray for the committee and the incoming governor to deliver as expected.