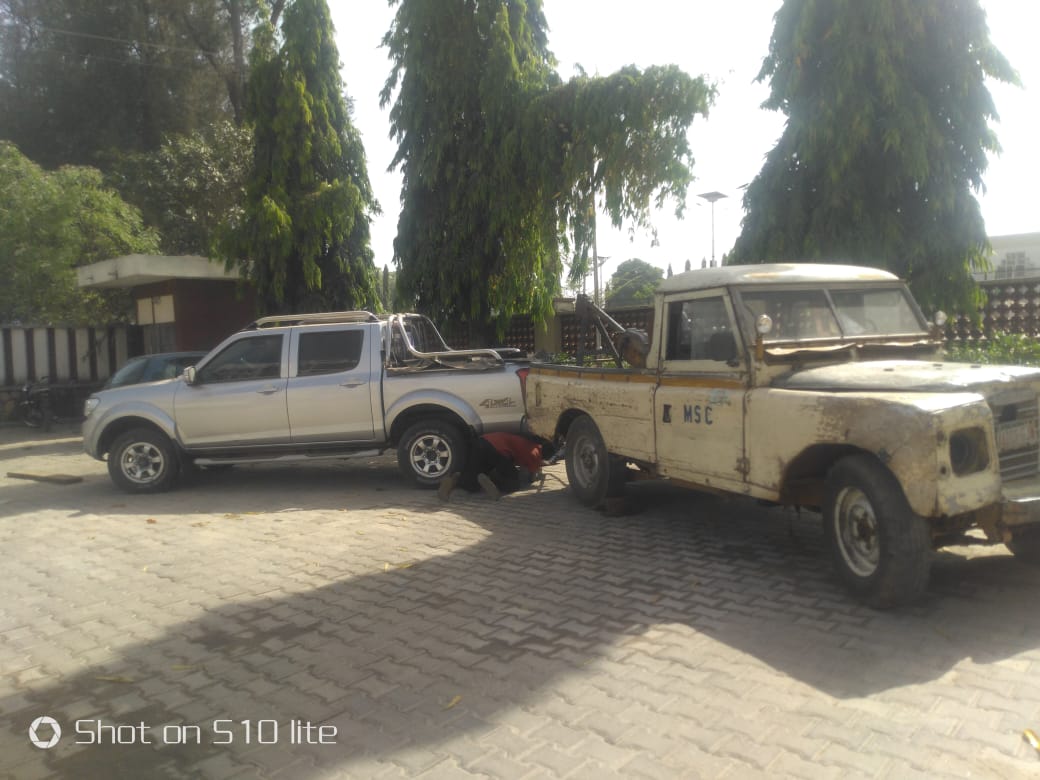 By Abdulwaheed Olayinka Adubi, Kaduna
Following the failure of the Kaduna State Road Agency (KADRA) to pay contract fee to some indigeneous contractors, an High Court sitting in Kaduna has ordered for the forfeiture of the agency's properties.
Speaking to newsmen during the forfeiture exercise in Kaduna on Tuesday, the counsel to the defendants, Barrister Onyebosi, said that the contractors were only paid the sums of N623,182,31 million, while the balance of over N254 million was yet to be paid, which necessitated the legal suit against Kaduna state government.
Aminu Idris, chairman of the contractors disclosed that sometimes in 2017, they (the contractors) were engaged in drainage contracts in Kaduna state, while the payment was divided into 3 batches.
According to Idris, "the 1st batch of contractors were paid, while the 2nd batch were paid partly. We have waited for over 2 years but payment was not made, and when we demanded our payment, they informed us they have finished paying, hence our action to approach the court and the order of attaching their property was given by Justice Binta Zubairu."
Idris however, explained that they were only concerned about their payment, adding that the sum of N623 million was paid in 2017, out of 1.854 billion being the initial amount for the contract.
He further explained that the refusal of KADRA to pay his members their money had put them into hardship.
It was also gathered by our reporter that 71 plaintiffs were owed the total sum of N254,405,169.52 but the defendant denied having a binding contractual relationship with the plaintiffs.
Meanwhile, in its judgment, the court has ordered that the defendants shall pay to the plaintiffs the sum of two hundred and fifty four million, four hundred and five thousand, one hundred and sixty nine Naira, fifty two kobo being the aggregate sum owed by the defendants in respect of drainage work valuation batch 2 of 2nd March, 2018.
"The defendant shall pay an interest rate of 10% of the judgement sum from today till the entire judgement sum is fully liquidated," this is according to the judgement.
However, while executing the court order at one of the debtors' sites, the men of the Department of State Security Service, DSS came fully armed to stop the execution of the court order by blocking the gate of the building.
However, the execution of the court order was carried out despite the attempt made by the men of the DSS to stop the execution.